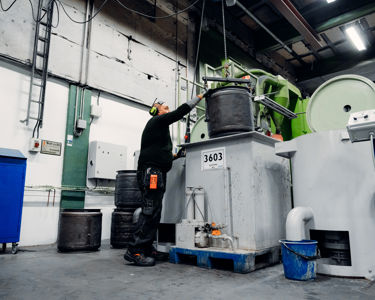 Wulkan surface treatments
Whether your surface treatment problem is large or small, we have the solution. The choice of surface treatment for goods and fasteners has a major impact on function, aesthetics and durability. With Wulkan surface treatments, Mattssons has the technical expertise to optimise your product.
At the Wulkan facility in Anderstorp, we perform washing, tumbling, deburring, polishing, waxing, lubrication, and locking of subcontracted products. In addition, we offer our own unique surface treatment MS4-20 (similar to C4), which is the result of several years of internal development and combines strong corrosion protection with high assembly efficiency. With our reliable partners, we also offer all possible surface treatments to give you, our customer, major logistical advantages.