Restocking
We make sure you have what you need
Do you want to avoid wasting time monitoring order placement, purchasing and delivery? Whether you store items centrally, at three hundred assembly stations, or four thousand bins, we can offer restocking services for Mattssons items and 3PL brokerage products. With our experienced replenishment team, we guarantee an efficient flow with constant monitoring of consumption to optimise management accordingly; through proper packaging, systematically selected restocking routes, and the most advanced tools on the market.
Want to know more about Mattssons' Point & Refill, and how the service can help you assemble more efficiently? Contact us!
100% availability
Focus on your core business
Optimised restocking route
Shelf maintenance 
Maintain order and control
Directly at the assembly location
Optimised replenishment quantity
Offered world-wide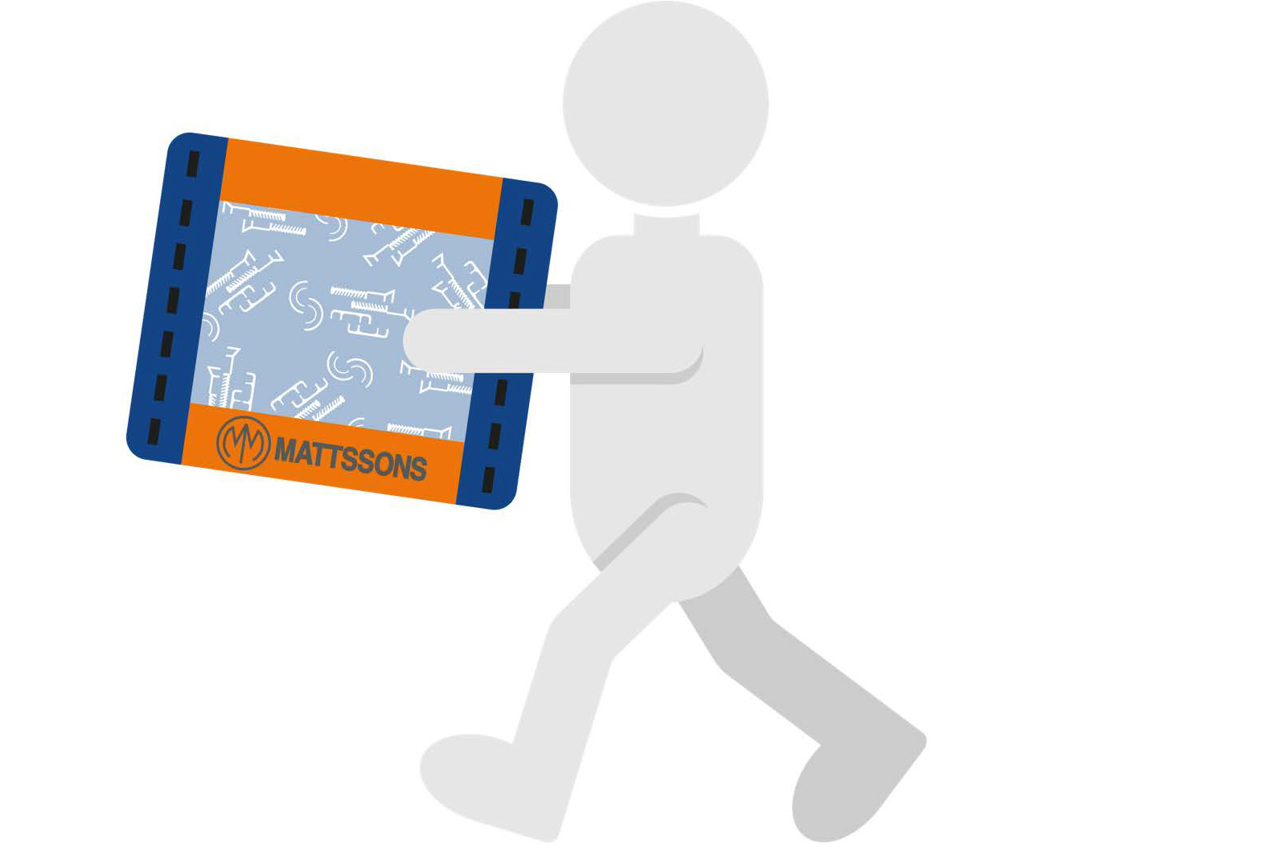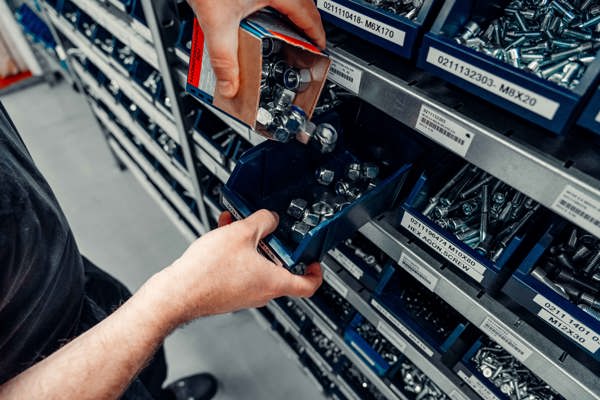 But how does it actually work?
The entire restocking process is supported by a proprietary support system that ensures 100% availability - while minimising your inventory to allow you to "assemble more" effectively.

Restocking is offered for Kam-Mera and Point & Refill. In addition to restocking Mattssons' wide assortment of products, there are major logistical advantages in including 3d Party Logistics integrated supply products.