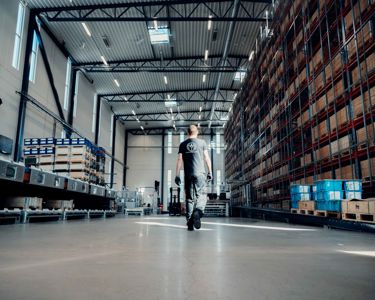 The 15/85 rule
Reduce costs up to 70%
It is estimated that only 15% of your total cost of fasteners consists of the product itself. The other 85% occur in overhead costs that accrue in several stages until the fastener is installed in your joint. Examples of these costs include product development, purchasing, and intra-logistics. Mattssons' experience shows that savings of up to 70% can be achieved on overall costs by focusing on these costs in addition to product costs.
TRUST Mattssons as a turnkey supplier
With expertise in Logistics, Innovation, Technology and Acquisition (LITA), we have the unique combination of expertise to act as a turnkey supplier, so you can manage fasteners in the most efficient way possible. As one of our customers, you can focus on your core business and feel confident that we have the latest information regarding development and innovation in terms of products, logistics and assembly for precisely your company. With our reputation for attention to detail, Mattssons, with its own R&D department, reflects the latest innovations based on close collaboration with customers from different industries.

With Mattssons as a partner, as an assembly professional, you can be confident that the fasteners in your joints are optimally selected and that the item has reached its destination in the most efficient way.
Want to learn more about how we can help you reduce unnecessary costs?