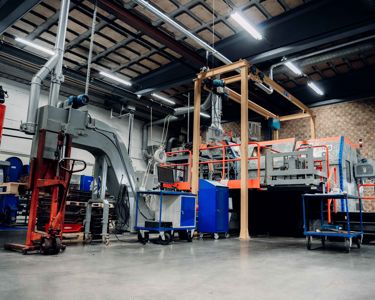 Fast Lane
Sometimes, there is an urgent need, no matter how well-planned a supply chain you have. This may occur as a result of unforeseen disruptions beyond your control, such as balancing errors, IT problems, or delayed transportations which alter your circumstances and put your manufacturing at risk. When production is not allowed to stop, we are here to help you with emergency deliveries via our Fast Lane service.
We've developed Mattssons' Fast Lane to keep your production up and running. Give us a deadline, and we will prioritise and direct all of our logistics, innovation, technology and procurement expertise to your business. With all of our expertise under one roof, close contact with the world's leading suppliers, and our own production in Sweden, we guarantee efficiency and production that keeps rolling - even when the world around us is standing still.
Do you have an urgent need? Don't wait.