Wulkan manufacturing
When you need close contact
At Wulkan, we mainly cold-forge fasteners such as screws, bolts, rivets and pins, but also shafts, bushings, studs, connectors, or other specialised parts. With a broad range of machinery and a large tool warehouse, we are flexible and can handle most types of production. Thanks to short decision-making channels and experience, we can manufacture fasteners according to a specific standard, drawing, or other specification.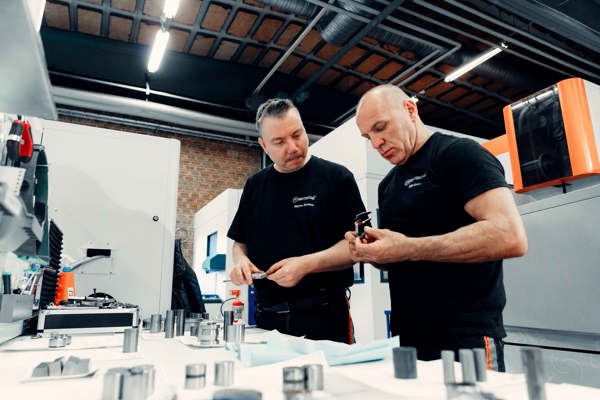 With attention to detail
Wulkan is primarily known for their painstaking attention to technical details, which has allowed us to mass produce the most complicated cold-forged items. Since 1933, we have transformed various materials in wire form into high-quality, mass produced products, and today the majority of our production is based on our customers' unique drawings.

Behind each stage of production are people with deep commitment, experience and skill in all our production areas.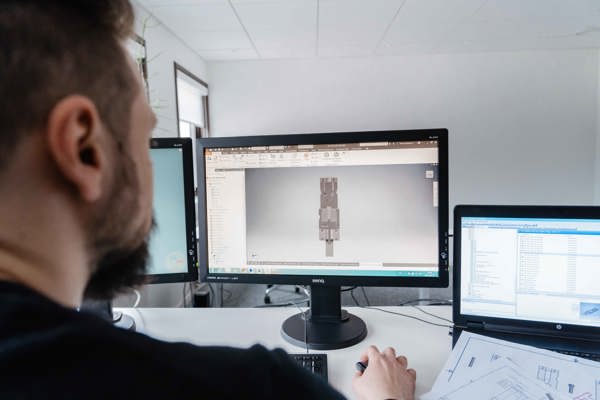 Optimised technology
With an in-house design and tool department,we have the expertise to optimise our manufacturing technology for your specific product requirements and objectives. We can also use software to simulate the entire manufacturing process.
With one of Europe's most modern laboratories, we can provide testing, validation, quality assurance and product development on an ongoing basis, making us a reliable and local partner.
We can coat items with different surface treatments to achieve optimal properties. 
Quality
The hardening plant is IATF 16949 certified and complies with
The hardening plant is ISO 14001 certified and complies with