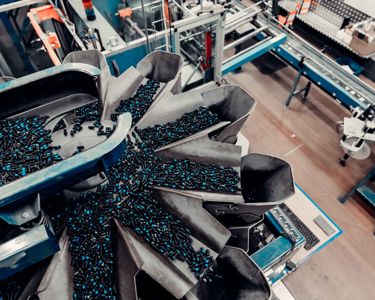 TUF-LOK®
There are vibrations almost everywhere, even if we don't notice it. Yet despite having tightened the screw joints according to all the rules of the trade, sometimes threaded joints come loose. Threadlocking is the answer – more specifically TUF-LOK®. This method has been used and developed over more than 50 years, and it is recognized around the world as "The TRUE BLUE".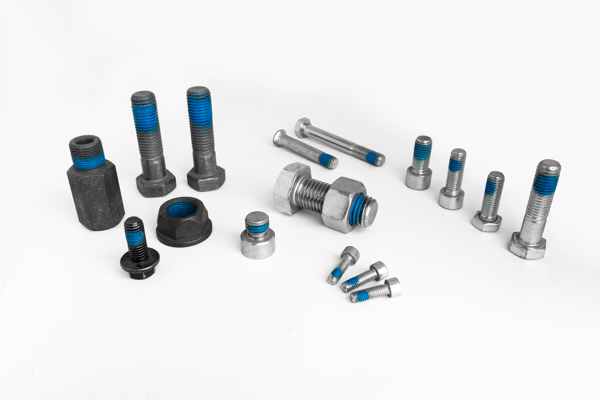 In our factory, we cover the dimensions M1-M68. TUF-LOK® is environmentally friendly, reusable, locking, sound-absorbing, provides a tight seal, and is suitable for many types of materials in several areas of use.
A classic lock nut has the advantage that the joint does not fall apart, but it loses its clamping force after periods of vibration. TUF-LOK® ensures that the clamping force is maintained. The weight of the joint is reduced by decreasing the overall height of the nut, which also allows a shorter screw to be used.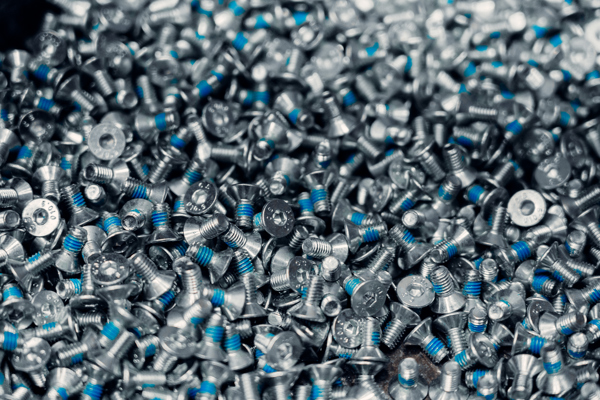 Externally threaded fasteners are coated with TUF-LOK® and secure the clamping force in the joint. It is a friction locking and can be reused while maintaining the locking effect.

Internally threaded fasteners are coated with TUF-LOK® and thus replace all types of lock nuts (Nylok and fully metallic lock nuts).

The fastener is coated with TUF-LOK® 360 degrees and thereby receives both a locking and sealing effect that is approved for liquids and gases.


TUF-LOK® for better locking effect
TUF-LOK® is reusable and can be used several times without changes in its performance. The coating is environmentally friendly and contains no harmful substances. TUF-LOK® provides a better locking effect because it prevents screw joints from vibrating loose while the coating is sound-absorbing and effectively prevents sound propagation. In addition, TUF-LOK® provides an effective seal against liquids and gases. If that wasn't enough, the coating is also approved for and meets locking forces according to DIN267 Part 15+28, IFI-524, etc.