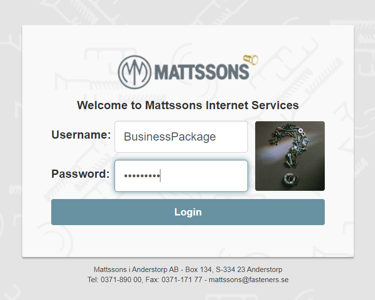 Enterprise Package
In addition to catalogue services in the Fastener Catalogue, the Enterprise Package provides access to a number of standardised services suitable for many companies. Once you have registered your company you can choose from 130,000 items, including your own specialised items and different variations of the items in the Fastener Catalogue. You can choose between viewing the entire assortment or the current items in stock – the same way as in the Fastener Catalogue.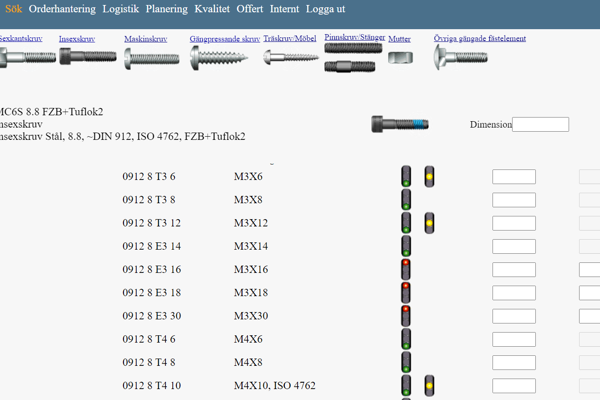 Information using colour codes
Green light: Means that the item is available in our or the supplier's warehouse for immediate delivery.
Green light with a yellow warning signal: Indicates that the item can be delivered after repackaging or some other operation.
Yellow light: Indicates that the part is not in stock but is on order
Why you need the Enterprise Package
You can conduct searches using your own part numbers that are registered with Mattssons.
You get a clear overview of orders.
You can submit orders.
Your discount is calculated based on order size and previous purchases.
The prices are displayed so you can decide on the most favourable terms.
As a registered customer with us, you pay as per an agreement or in advance.
Once we have received your payment, your order overview shows that the order has been scheduled.