Fasteners based on a drawing
We are best at what does not exist. Mattssons has extensive experience of acting as a full-service partner for support, purchasing, and product development of fasteners based on a customer's drawing, idea or other specification. Whether it's a small and urgent delivery, where the customer wants samples and the ability to change the design at the last minute, or a major order at the absolute best price.
Depending on variables such as volume, product characteristics, and material specification, we know where the part is best manufactured, processed and packaged – whether in Asia, Europe or locally in Sweden. Through our subsidiaries in China and Portugal, we are able to quickly and flexibly test and develop new products and suppliers on-site.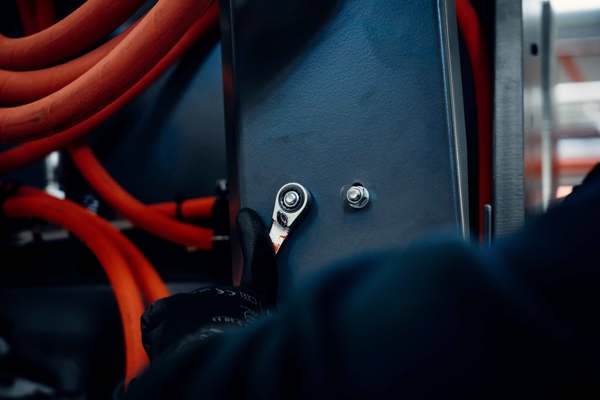 For assembly professionals
A design change that saves a tenth of a second on each individual assembly, a pre-applied thread locker that keeps the joint in place, or a surface treatment that provides the right friction and increased corrosion protection has a significant impact on assembly efficiency, quality, and sustainability.
No matter what you as an assembly professional are looking for, Mattssons is your obvious partner. Our technical expertise often results in the possibility of replacing the part you want based on a drawing with a Mattssons standard part directly from our large warehouse. You can always feel confident that we will handle the details in the best way possible.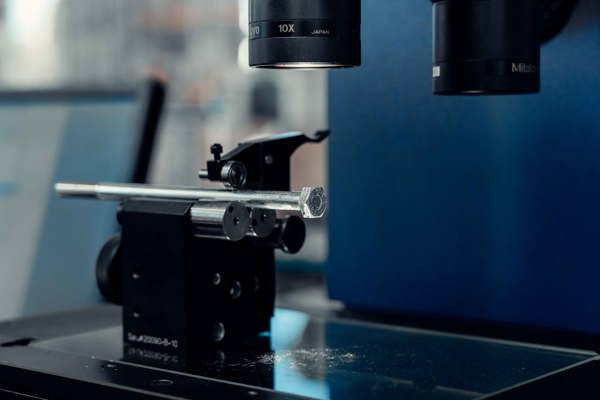 Quality assurance in leading laboratory
Everything is quality-assured in leading test laboratories, either at our facility in Anderstorp or directly at our subsidiaries. The advantage for you as a Mattssons customer is that you have a single, quality-assured supplier to work with, saving both time and money.
Materials and manufacturing methods
Examples of the materials we offer include stainless steel (A2, A4), copper, brass, bronze, aluminium, plastic, rubber, zinc. Examples of manufacturing methods are cold-forging, turning, casting, punching and injection moulding, and the like.