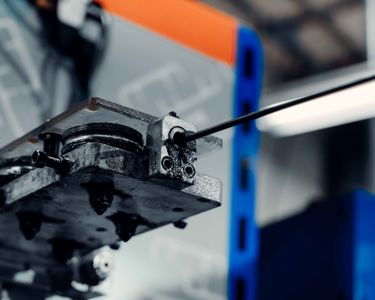 Cold-forging
We have nearly 90 years of experience in producing quality fasteners, shafts, bushings, studs and other specialised items using cold-forging. The majority of the parts we manufacture are produced according to a customer's drawing.

Cold-forging is when we transform the material from a metal wire material (e.g. steel, stainless steel or aluminium) into the intended part without heating by "hitting" it at different stages. In this way, the part is pressed according to the shape of a tool at different stations. Cold-forging is a material-efficient, fast and precise method that provides high strength and provides the opportunity for complex shaping of the material. We manufacture a large quantity of cold-forged items, from standard items to complex, specialised parts.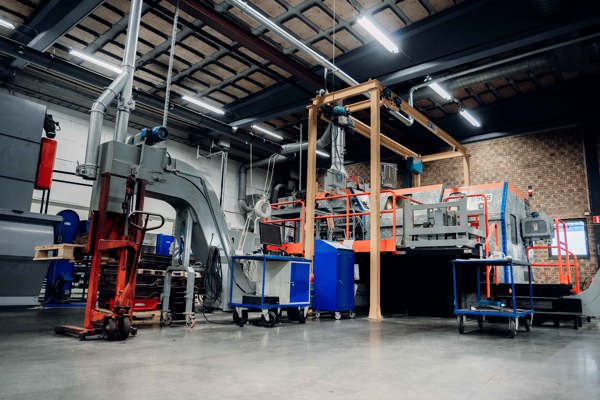 Capacity
Cold-forged diameter 2 - 42 millimetres, maximum length 180 millimetres
machine types 1-stroke to 5-stroke
production 3 000 000 items/day
cold-forging of various screw elements, rivets, bushings, shafts, etc.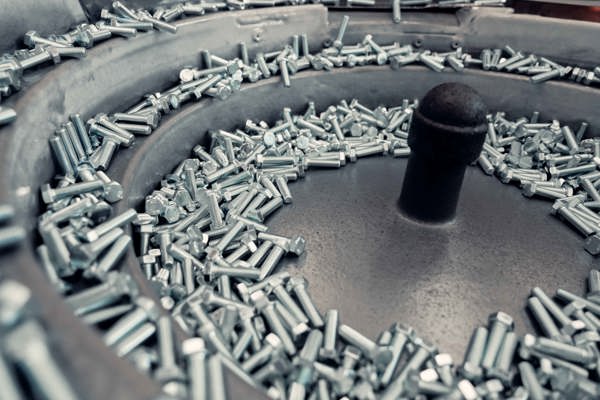 Post-processing
The cold-forging process is often followed by several post-processing stages before the final product is complete. As part of the Mattssons Group, Wulkan has a unique advantage since most of these post-processing steps are performed locally, within the group in Anderstorp. Therefore, we have full control of the entire process and offer a great deal of flexibility.

See examples of the in-house post-processing below.
This is how cold-forging works