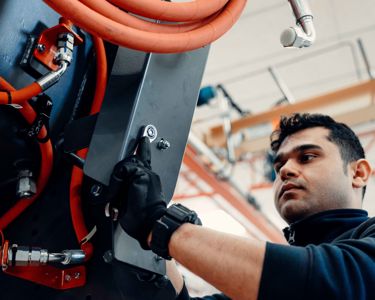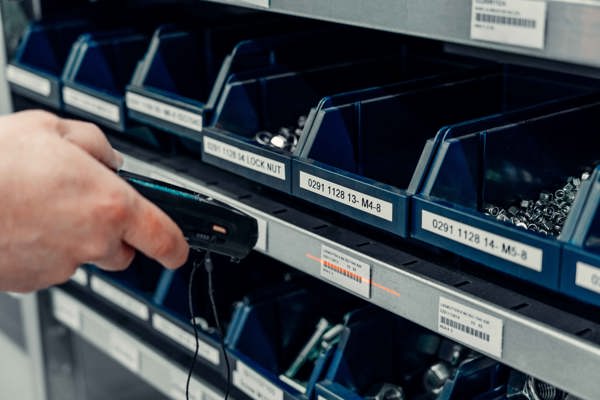 Point & Refill
Logistics and inventory couldn't be easier. With the help of a scanner, when an item needs restocking, you can point to the item's bar code and a digital order is generated. Using Mattssons' WebTrade Portal, you always have full control over orders, stock availability and cost centres. Point & Refill is an optimal VMI solution that digitises your fastener purchases.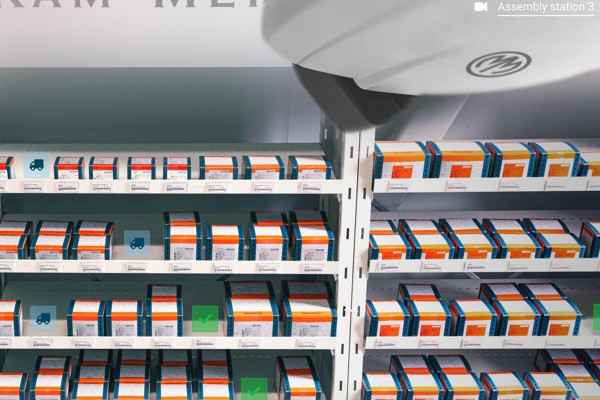 Kam-Mera
Do you want to automate your fastener management and purchasing more efficiently? Using Mattssons' proprietary VMI solution, Kam-Mera, you can create a smart and seamless supply chain. Kam-Mera is a ingenious system that meets the latest in terms of industry 4.0 by monitoring your inventory and ensuring full availability for your assembly operations.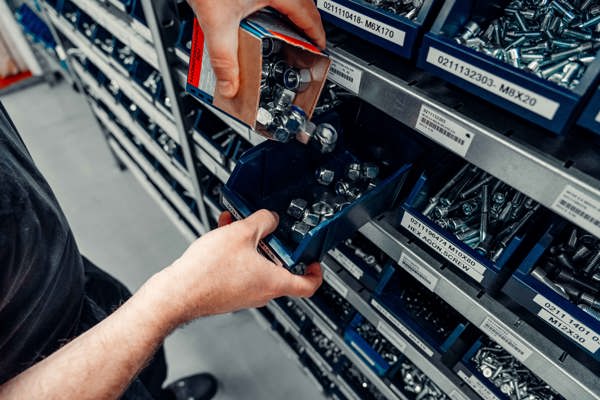 Restocking
Do you want to avoid wasting time monitoring order placement, purchasing and delivery? Whether you store items centrally, at three hundred assembly stations, or four thousand bins, we can offer restocking services for Mattssons items and 3PL brokerage products. With our experienced replenishment team, we guarantee an efficient flow with constant monitoring of consumption to optimise management accordingly; through proper packaging, systematically selected restocking routes, and the most advanced tools on the market. 
Want to know more about Mattssons' Point & Fill, and how the service can help you assemble more efficiently? Contact us!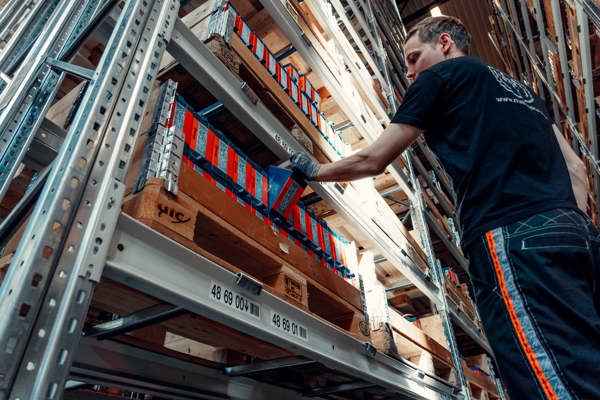 3d Party Logistics
As one of Mattssons customers, we can integrate supplies that are outside of our product range via your own suppliers. Using Mattssons 3PL Integrated supply service (TPL), they are inspected and the delivery is monitored by us, since we have perhaps the market's sharpest tools to do this.  You can achieve the same delivery reliability as with the other parts that Mattssons delivers.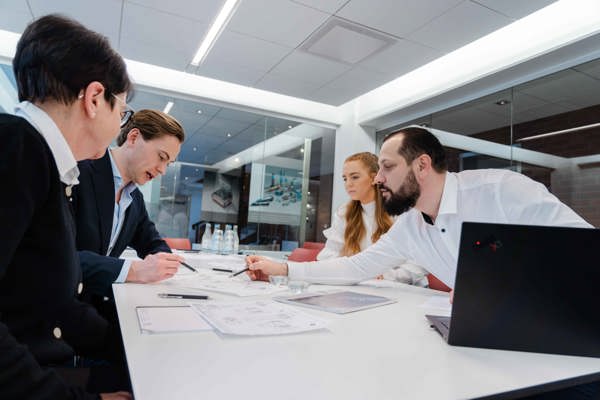 Logistics optimisation
Based on the 15/85 Rule, logistics is a key factor in reducing your total costs. With specialised expertise in logistics, we offer you logistics consultation where we analyse, project and implement optimal logic; everything to make you a assembly professional!